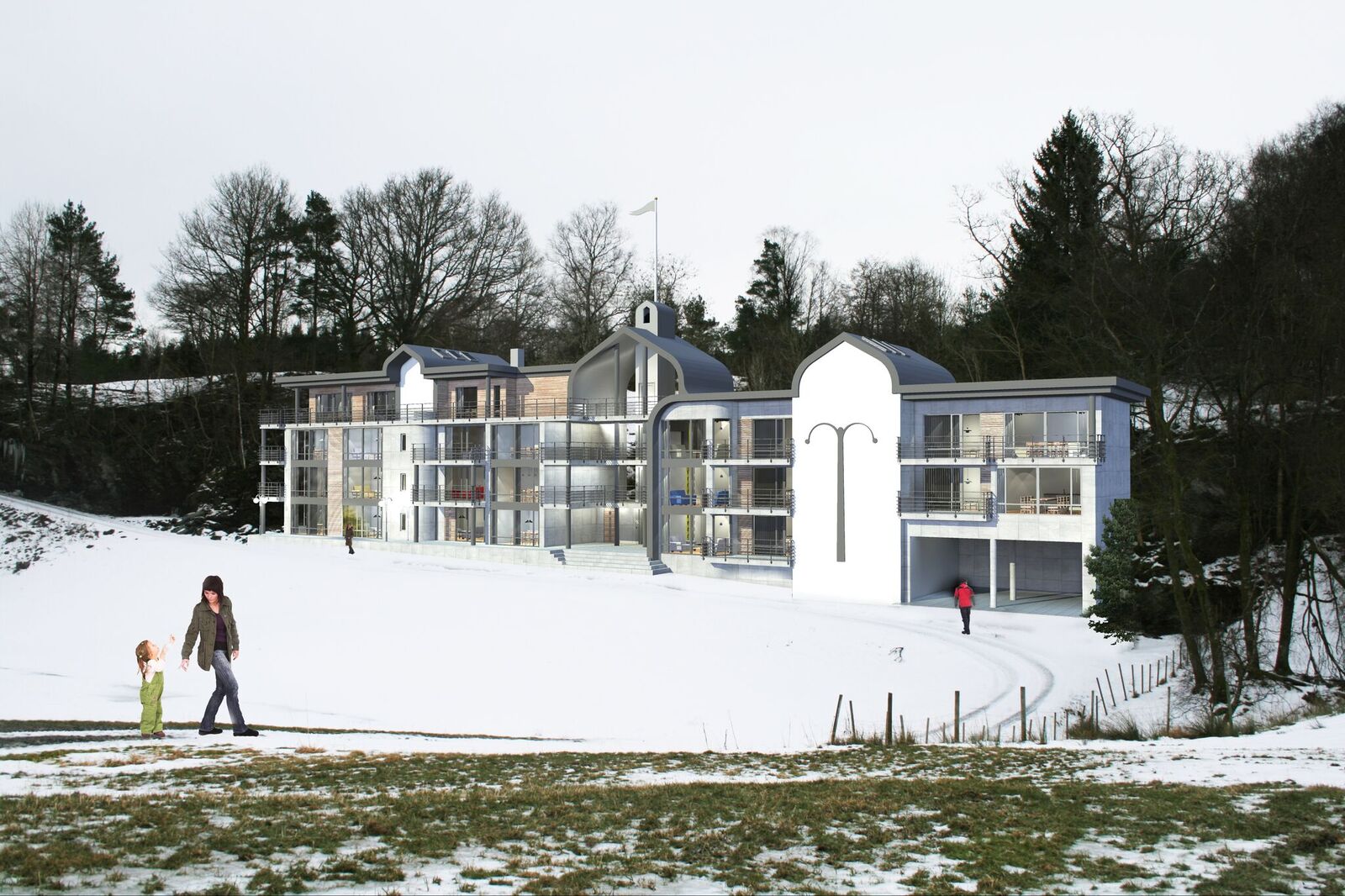 Magic nature, landscape, feelings and respect. Roots are pulling, holding tight. Time is now, to tie the bonds and bind your dreams. It is all here, the place, the inspiration supporting you, lift you up and bring you forward. A poetry will be whispered softly into your ear, telling you where you belong.
An echo from the past, unknown fairytales in the air, moving around. Without words, still told through Nature's own secret language. This language has to be learnt before understood. After education, knowledge will open eyes for steady walking, so you can see clear and far, even into the future.
- to whom it may concern,
science is for those learning,
poetry is for those who already know -
Read more about geography, history and idea
 THE CASTLE 
At first sight, you may not believe. But this is your chance. It is once upon a lifetime, your castle in Lundarhegn! We made our own building draft, BBB (Bygg i Berg og Boge). We build in rock and curve for protection of the valuable soil. By integrateing buildings and topography, we go for beauty and spirit. Our project is a residential comprehensive solution with high standard. As time goes, we will prepare for small self-employed businesses inside art, craft, culture and mindwork, framed by ethics and mythology.
LAST NEWS!  To see progress, how the project is moving on,  to see what's up, go to the Norwegian site! → Look for: "SISTE NYTT!"
The Log Cabin
The name is Folkvang, after the home of Goddess Freya. She is the main Norse fertility goddess, very clever and very beautiful. Around her neck Brisinga-men is hanging, made of the 4 dwarves, Berling, Alfrigg, Dvalin and Grerr. This jewelry is holding her strongest power, the magic. - In the cabin you will find kitchen, sitting room and a loft room for sleeping, like it was 100 years ago. The cabin suits perfect for a romantic couple. Information and pictures at www.iha.com Look up Folkvang!
PRICES               ORDER
The Camp Site

Lundarhegni Leir is a 0,5 ha green camp field for tents. The area is also perfect for playing ground and it has been used as a market place. If you are interested in hireing place for your tent, see prices, contact the management or go further on and read about
Adventures

We offer organized excursions with guide. Tied to many of these tours there are stories, stories from old, connected to cultural heritage or to special natural areas. Legends and fairytales can also be told around the camp fire.
Organic products from the farm

Lundarhegni cooperate with local producers offering goods and services, mainly agricultural. Other producers and products may also be offered where these can be linked to our philosophy. We gladly arrange contact. Advertisements at MORIA
The Amphitheater

Lundarhegni Amfi is a partly natural outdoor theater complex. Still it is drained and given a better shape. It lies both high and sheltered in the terrain. Looking west, we can see the farming land of Hatlestrand. If we turn around, we get the view of the fjord, the mountains and the glacier, Folgefonna.
The Festival of Mythology

A cultural event in the park. Main subject is mythology, mysteries and unsolved puzzles from around the world. It runs over a weekend with lectures, marketability, a concert and a cultural excursion. Presentation of knowledge, family activities, games and evocation of the mythological substance will be in focus.